Scruff a Luvs
Who will you rescue? Will your Scruff-a-Luv Snow Pal be?
Wash them, dry them and brush them to reveal who they are.
Dress them, fill in their name tag and groom them with their brush.
Each Scruff-a-Luv comes with an adoption certificate to fill in.
Warm them up and see their hearts change colour!
Adopt all and colloect the whole series!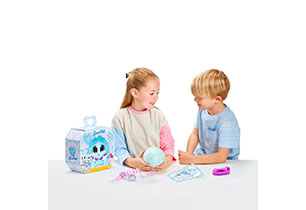 Sorry, there are no products matching your search